About Us
About Us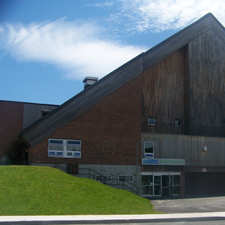 The Works includes the Aquarena, Field House and other recreation facilities on Memorial University's St. John's Campus. The Works offer a variety of fitness, aquatic and recreation facilities and programs to the general public and the university community.
The Works employs more the 200 highly trained professionals with diverse backgrounds in the areas of aquatics, fitness, maintenance, customer service, food services, and management.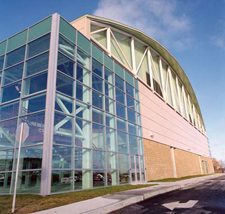 The majority of staff are either current students or graduates of Memorial University of Newfoundland. They are dedicated individuals who are committed to the delivery of exceptional service and programs to customers.
Our Mission
The Works is Newfoundland and Labrador's most comprehensive recreation, fitness, aquatics, and sporting facility that promotes wellness by providing accessible, diverse, and innovative programs and services to the university community and the general public.
Our Vision
The Works will be the leader in enhancing wellness and recreation through the creation and presentation of innovative programs and services.
Our Values
Service - The Works strives to provide the highest quality service.
Opportunity - The Works provides an opportunity for all to achieve a healthy and active lifestyle in a safe and encouraging environment.


Caring - The Works is sensitive to people's well-being and promotes a positive and supportive environment.


Respect - The Works is respectful of all stakeholders and the role they play in our operations and success.


Proud - The Works provides a culture and environment that instills a sense of pride among those connected with us including patrons, employees, and supporters.


Growth - The Works may expand relevant programs and services based on the increasing capabilities of the organization.


Inclusive - The Works serves the student, university and public communities with a comprehensive offering of programs and services meeting a variety of needs.